Higher disk/drive counts in nearline HDDs combined with limited investment in aluminum disk substrate manufacturing have amplified tension on the industry supply chain. Key parts of the disk manufacturing process, specifically NP (nickel plate) and NPP (nickel plate polish), have been points of concern since 2013. With lead time estimates for disk equipment orders varying between 12 -24 months, the urgency of the situation is intensifying. TRENDFOCUS now asserts that the "shortage" could manifest later in 2015 and may now limit nearline HDD production in 1H 2016.
Disk volumes are moving up thanks to higher disk/drive ratios in the enterprise HDD segment, specifically the nearline sector. A key factor is the slow growth in areal density, which compels HDD companies to use more disks per nearline drive to satisfy the seemingly insatiable demand for storage capacity. As a result, the nearline HDD disk-per-drive ratio will top 6 by 2019.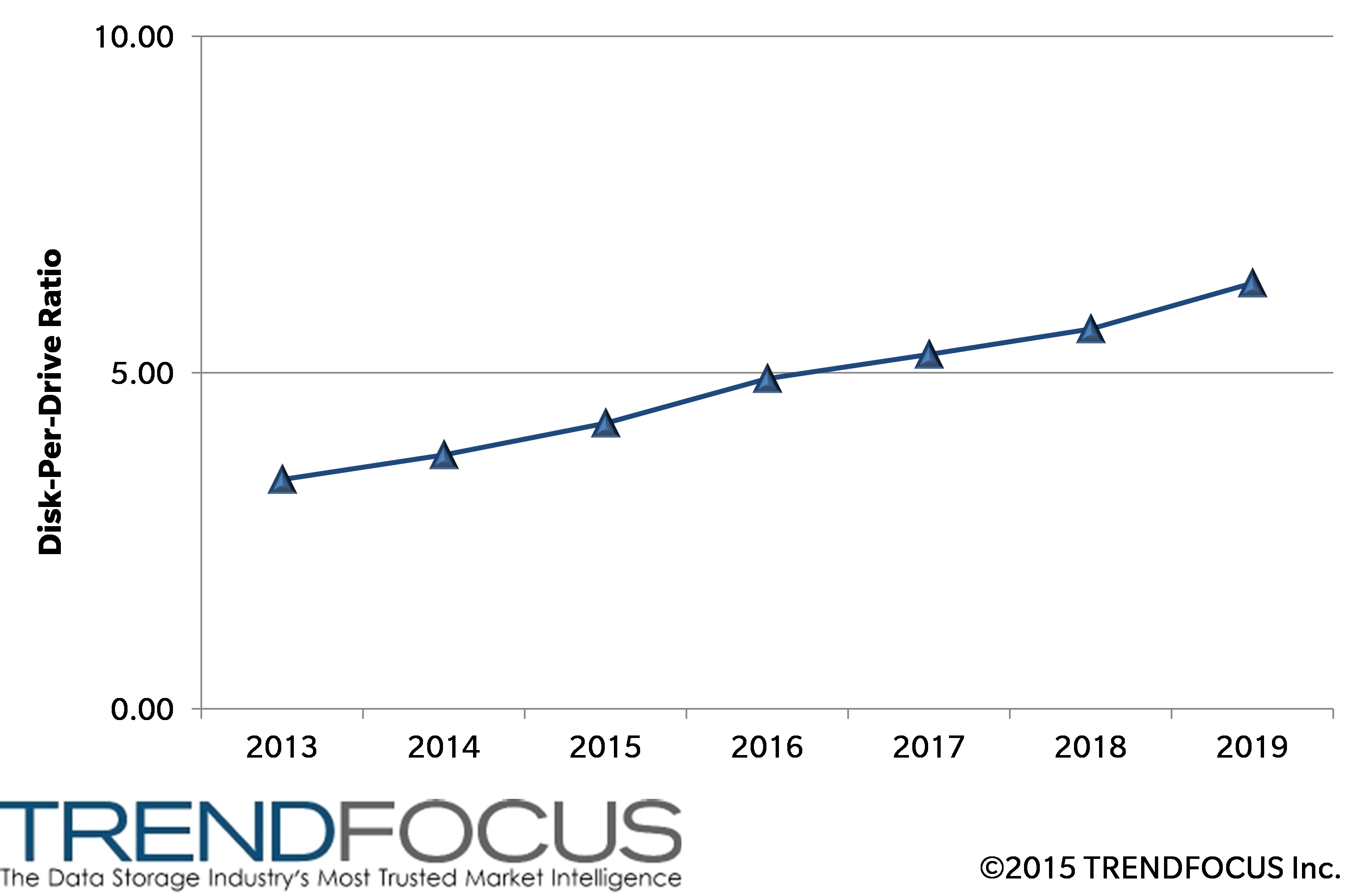 A comprehensive update with detailed analysis titled "FOCUS ON: Aluminum Disk Substrate Capacity Limitation Could Hit Nearline HDD Output by 2016" is available to TRENDFOCUS clients.